In the unfortunate circumstance that a pet goes missing, it isn't uncommon for owners to post flyers advertising a reward to anyone who can help locate their furry friend. Quite often, incentives will consist of financial compensation ranging anywhere from a couple of hundred dollars up to a few thousand, with some reward offers reaching well into the 5-figure range. However, within recent years there's been a noticeable trend of pet rewards shifting from traditional incentives to more farfetched ones.  From electronic currency to exchange of land, pet owners are using online communities or turning to a lost dog app to post creative rewards they're willing to offer good Samaritans in return for the safe return of their beloved animals. We also offer several tips for finding a lost dog.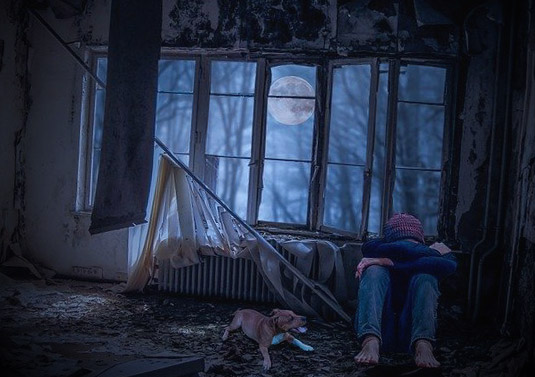 One Part of Finding a Lost Dog is Often to Offer a Reward
An Out of Character Reward
In the spring of 2012, best-selling author Dennis Lehane published a missing pet reward that was to most people's standards, entirely novel. The famous writer, whose repertoire consists of globally recognized work such as Shutter Island and Mystic River, offered to anyone who was able to safely return his missing beagle, a character named after them in his upcoming book. The reward earned national media attention and garnered a wide response across Twitter.  While it's unclear whether this story had a happily ever after, it certainly demonstrates the lengths that pet owners will go to ensure the safety of their furry family members.
Search Party
In 2014, a young woman in Ohio returned home to discover that her two dogs had escaped through a gate that had been left open. While she was able to locate one of her pups at a local shelter, the other remained at large. In order to grab the attention of those who may have otherwise dismissed a more traditional Lost Dog flyer, the 23-year-old decided to instead incentivize readers with beer and cigarettes. Just as she'd hoped, it wasn't long before a neighbor reached out to let her know where to find the lost pup. 
It's safe to say that this woman knocked this clever strategy out of the park…or should we say, out of the bark. 
Bitcoin
Up until late 2017, the largest recorded reward for the safe return of a missing pet was $20,000. However, that would soon be surpassed by a Michigan couple after losing three of their cats following a house fire.  The Millers, who were offering $25,000 per cat, was to pay out the rewards in the form of electronic currency, valued at an estimated $100,000 in Bitcoin. Not only was this lost pet reward a record-breaker, but two of the cats were as well. One recognized for his long tail and the other for its height when standing, are both published in the Guinness Book of World Records. Unfortunately, the couple would later discover that their three cats passed away in the fire. As of 2019, they remain in an ongoing lawsuit with the manufacturer of the massage chair that they claim resulted in the devastating fire that took the lives of their three cats, as well as destroyed their home. 
New Technologies
Discovering that a pet is missing is as devastating as it is stressful. While owners used to rely solely on flyers posted around their local neighborhoods, the launch of lost dog apps have helped locate and return hundreds of animals to their homes. Some use facial recognition to scan shelter databases to identify potential matches of missing pets. Shadow helps users find their lost pets by offering a platform to post, promote, and reconnect with their missing animals. By utilizing innovative technology to leverage awareness of search efforts, these unique apps can improve the chances of lost pets being reunited with the owners who feel even more lost without them. So when it comes to finding man's best friend, it appears its man-made technology that's helping lost pets find their way home.
---