Tips for Correcting Dog Behavior Problems

Summary:
"Dog behavior starts with understanding the root cause of a behavioral problem. While you can't control the genetic predisposition and intelligence of a dog, you can control the environment. For example you are in charge of your dog's self esteem and confidence. Always start by thinking through why a dog behaves like they do. Is there something you or a family member are doing to create confusion instead of clear expectations? Once a behavior is understood, it can either be modified using positive reinforcement or the cause/trigger can be eliminated. Negative punishment involves removing something positive such as limiting the freedom to roam around the house or a favorite toy. The goal is always to build your dog's self confidence while reinforcing the positive behavioirs that make him or her part of the family.

If all a dog hears is "no" (or at least more "no" than "yes"), then it is no wonder that a dog lacks confidence and direction). Each type of behavior problem is detailed below such as digging, chewing, barking, licking and aggression. We suggest starting with the first video and then skipping down to the list of articles that provide detailed information on each type of desired canine behavior. Last, you can consult with a veterinary behaviorist or ask our Vet a question which we will answer for free on a first come, first served basis."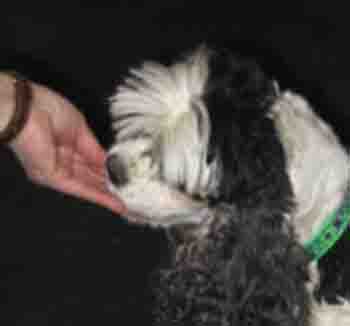 Dog Training Relies on Positive Reinforcement Using Things the Dog Perceives As Being Good Such as Food, Toys, Exercise and Play