Will they fit a french bull dog, she doesn't have a long nose
by Jeanne Osterman
(Fort Worth, TX 76137)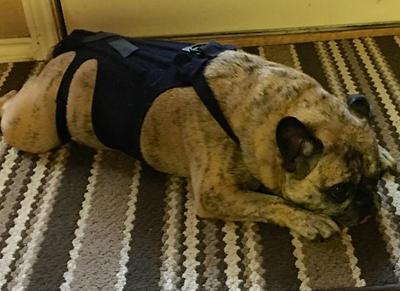 Dasha has to much brown around the cornea of her eye which make her eye sensitive to light. But we have a pool and she will be swimming and we also live in Texas where the sun is awfully bright. I need a good pair with good UV and some darkening protection. I don't need a pair that you use just for fun.


Editor We would suggest buying a pair from an online store or local store that are returnable. They should fit your dog.
Join in and write your own page! It's easy to do. How? Simply click here to return to Sunglasses.